DI CASA TOSCANI DOBERMANN KENNEL
SINGAPORE
FCI REGISTRATION NUMBER 6/08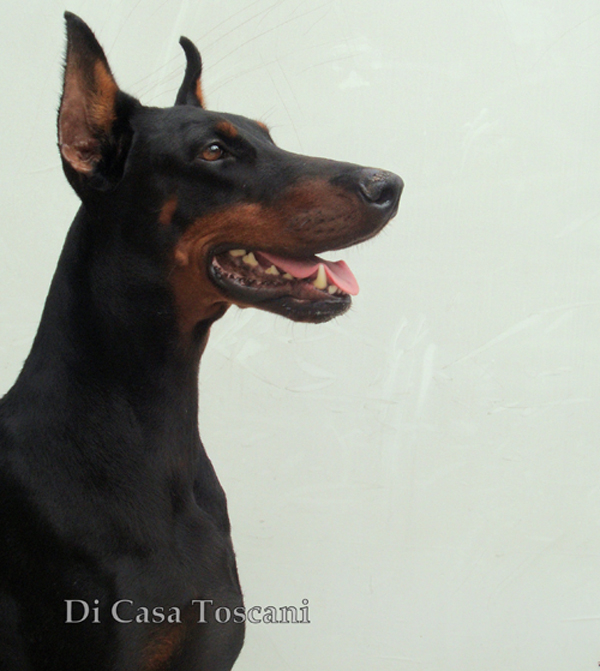 *******************************************
FCI CENTENARY WORLD DOG SHOW
PARIS, JULY 2011
SUPER RESULT:
Multi.Ch. Crystal Di Casa Giardino
V2 Champion Class!!!!
*****************************************
Site Update - New Litter Available Soon!! Email us please
*********************
FCI CBI, AKU Asian, Singapore CH. Attila Toscani
has obtained her Qualifying Title Award for the
FCI Centenary World Champion of Champions, Brussels Nov 2011
WELL DONE!!!!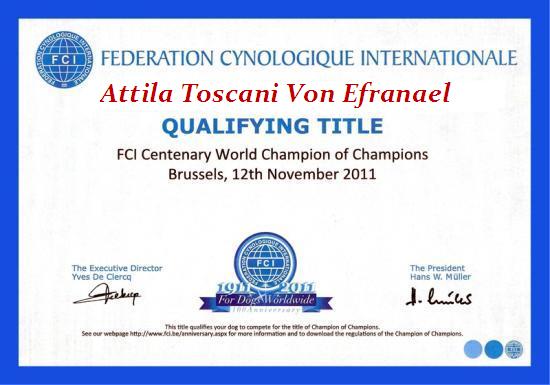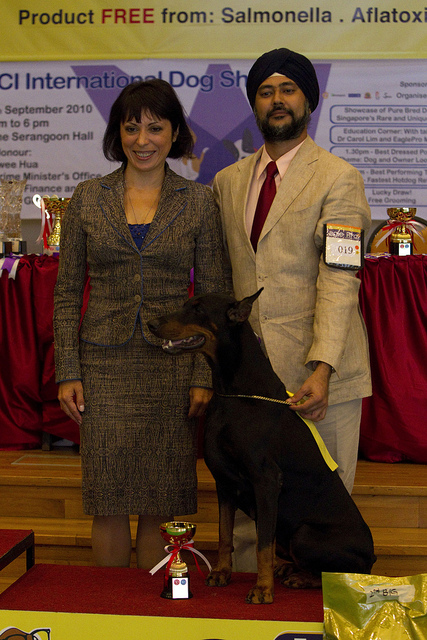 Attila finishes as FCI International Champion, winning her 4th CACIB
CH. ATTILA TOSCANI finishes as
FCI INTERNATIONAL CHAMPION - FCI CBI
Winning her 4th CACIB, BOB and Reserve Group 2 at SKC 4TH FCI International Show
19 September 2010. Judge: Natalja Nekroseine [ Lithuania]
Attila Toscani is also:
DOBERMANN OF THE YEAR
2008/2009 / 2010
CH. Tahi Reme Debby
Reserve Dobermann of the Year 2010
News:
3RD FCI CACIB Show Singapore 15 August 2010
ATTILA wins Best in Group 2
Debby wins 4th in Group
20th ASIAN KENNEL UNION CHAMPIONSHIP SHOW
ATTILA wins Reserve Group 2
Attila finishes as AKU ASIAN Champion
*****************************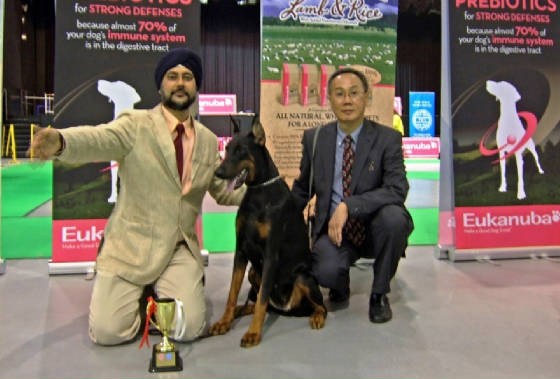 CH. Tahi Reme Debby with judge Dr Andi Hudono
Tahi Reme Debby at Casatoscani is

Singapore Champion

SKC Championship show 24/04/2010 - BOB, C.C Bitch, Winner Bitch

SKC Championship Show 30/01/10 - BOB, 2RBIG

Singapore 2nd FCI International Dog Show 2009-

Judge: Mrs Jackie Perry [ Vonklebong Dobermanns]

CH. Attila Toscani - CACIB, EX1, BOB,

3RD GROUP 2

Tahi Reme Debby - C.C. Female, Best Junior, 4th Group 2

Hannah Mei - best Junior Handler in Show

*******************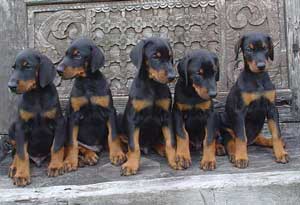 Welcome to our website. We are dedicated Dobermann enthusiasts and dog lovers.
This website is for all Dobermann fans, even if you dont own one!
Inside are loads of information on the breed, and some of our favourite dogs, both in Singapore and around the world. We welcome any submissions, questions, enquiries and comments
We aim to give our best to the noble and wonderful Dobermann, and always strive to raise its standards and quality
PLEASE SIGN OUR GUESTBOOK BELOW HERE -