General Sites:
www.dobermann-review.com
The ultimate European Dobermann website, with lots of useful information and presentations. Here you can even see many of our dobermanns' parents and pedigrees.
www.dobis.net
Another interesting site with an international gallery
www.dpca.org
Doberman Pinscher Club of America. Though we are ore keen on the European type, this website offers much information
and resources on the breed.
OBEDIENCE, SHUTZHUND AND BASIC TRAINING -
PLEASE CONTACT OUR TRAINING CLUB - THE GERMAN SHERPERD DOG CLUB OF SINGAPORE, AT
WWW.GSDC.ORG.SG
Nutritional Advise -
We use WISHBONE MEATLOVERS dry food as the basis of our dogs' diet. For more info, please go to www.reinbiotech.com
ATTENTION!! PLEASE SIGN THIS PETITION -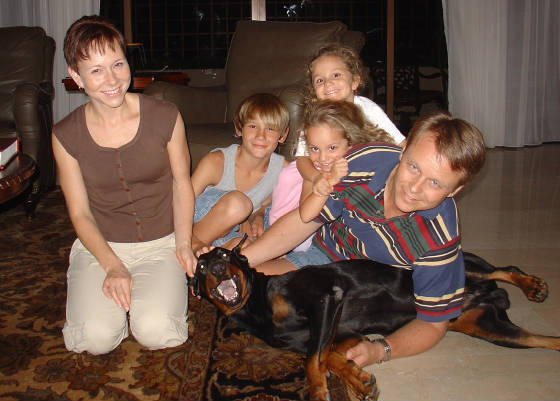 Everybody Loves A Dobermann!
Haus Di Gotterberg - very interesting website, lok at their trip to Apolda, where Herr Dobermann was from.